Plantation & care
6x a happy Surfinia®
Congratulations!
You've bought the original trailing Petunia Surfinia®. Surfinia® is a bedding plant that can be used for hanging baskets, window or balcony boxes, patio pots and as a ground-cover. Duration of flowering in the garden is from April/May until November.
Most people adore greenery but aren't a fan of actually taking care of their plants. 'I do not have green fingers' they say. Well, it's your lucky day because the trailing Surfinia® doesn't require any type of green body parts! She's an easy lady to satisfy and as long as you admire her once in a while, all she really needs is water and some flower food.
1. (S)potted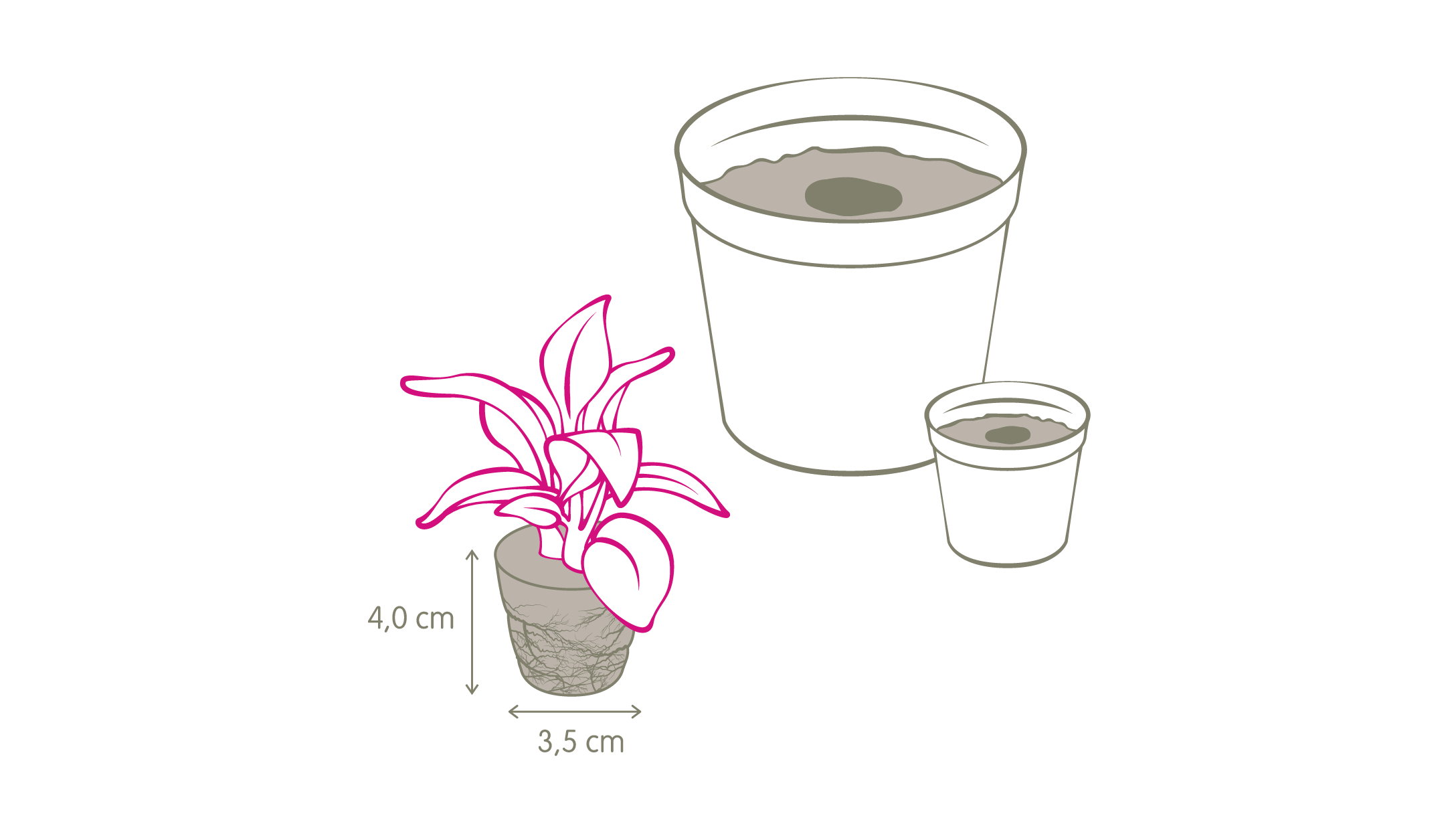 Go and get your Surfinia® from April to July at the garden centre or florist in your neighbourhood. As soon as the frost is gone, she is ready to be potted or planted. Spoil her by adding coco coir and fresh soil.
2. Location, location, location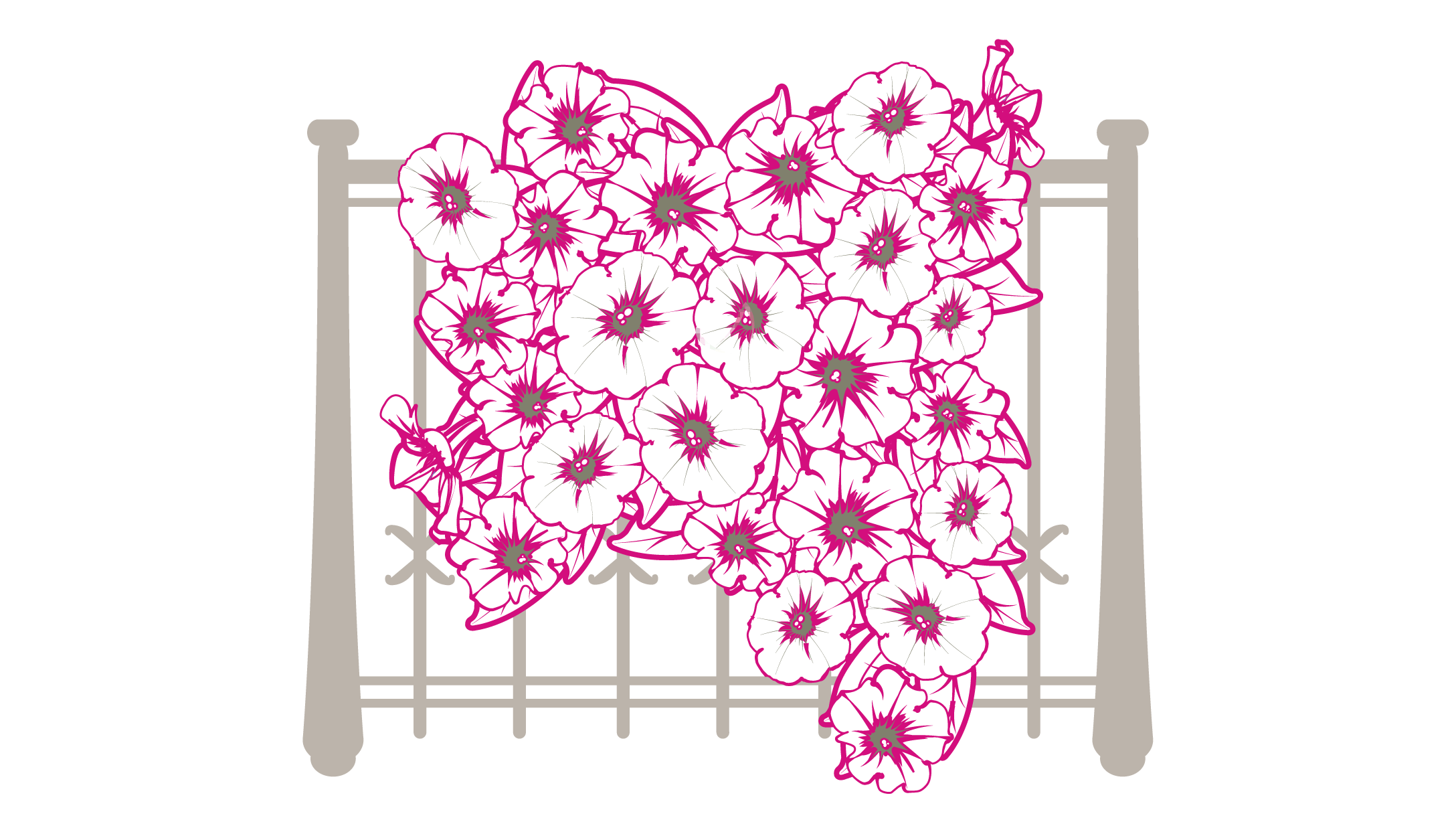 Surfinia's are true sun worshipers. Hang, pot or plant her in a sunny spot. Surfinia's love dancing and are at their best when hanging.
3. Thirsty trailer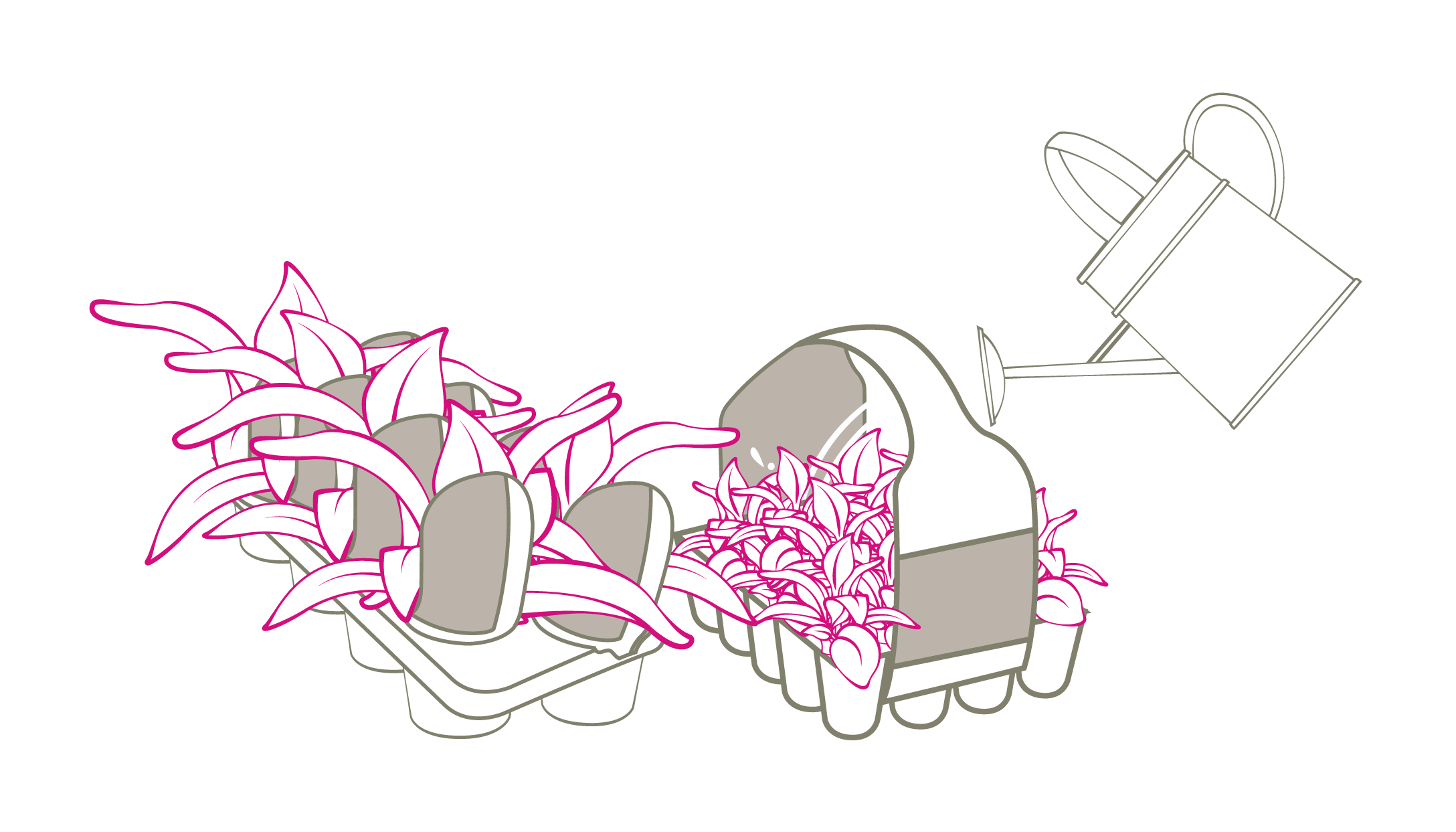 Surfinia® doesn't like wet roots but does prefer her soil to be moist. Put some hydro pebbles at the bottom of her pot, give her a splash of water every day and she'll be surely satisfied.
4. Snacking soil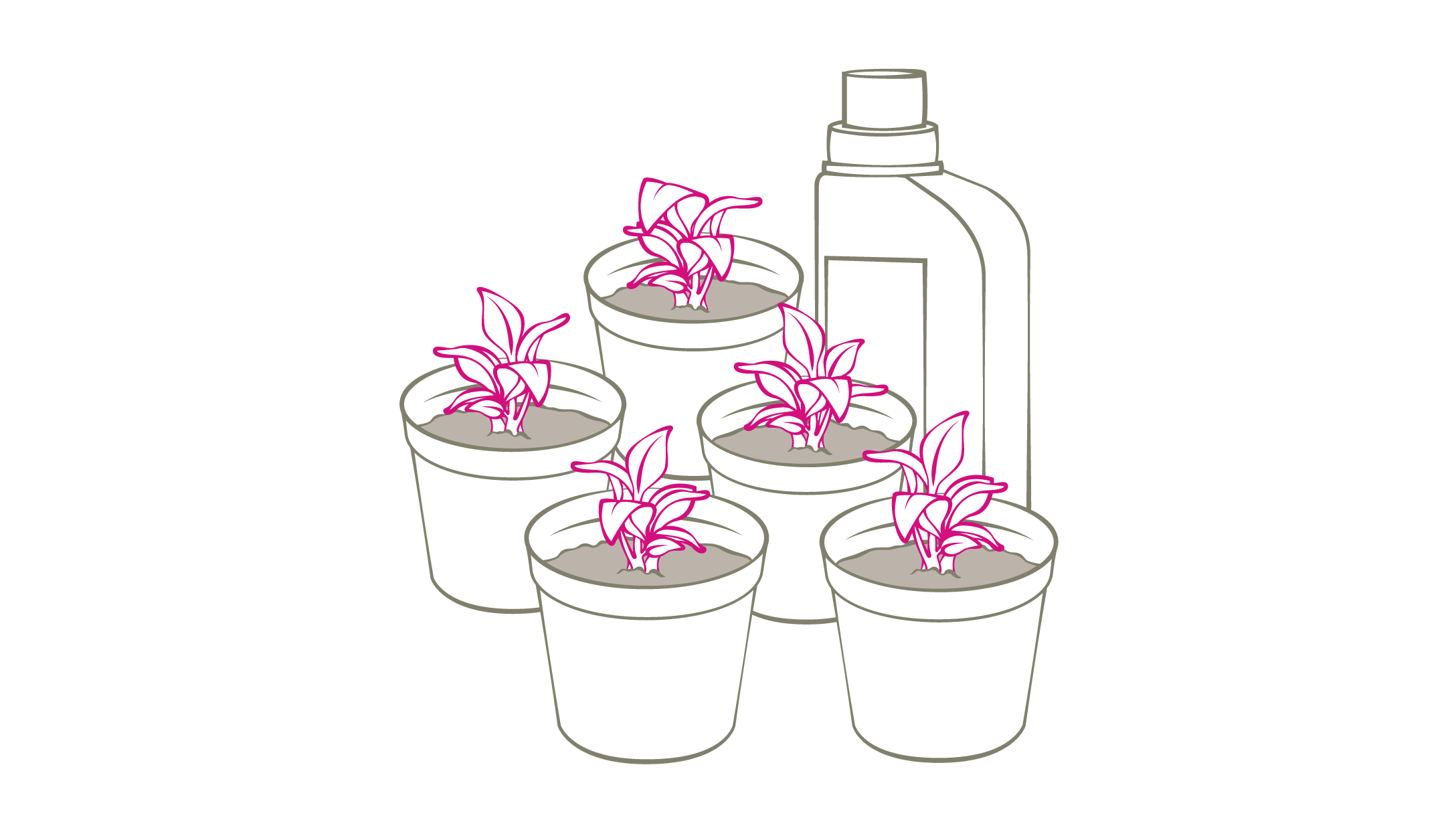 When you feed your Surfinia® once a week with liquid fertilizer, she'll grow swiftly. When you purchase your Surfinia®, don't forget to grab some high quality flower food on your way out. Did you know some fertilizers are especially for Surfinia®? But don't worry as any other bedding plant fertilizer will also do.
5. Deadheading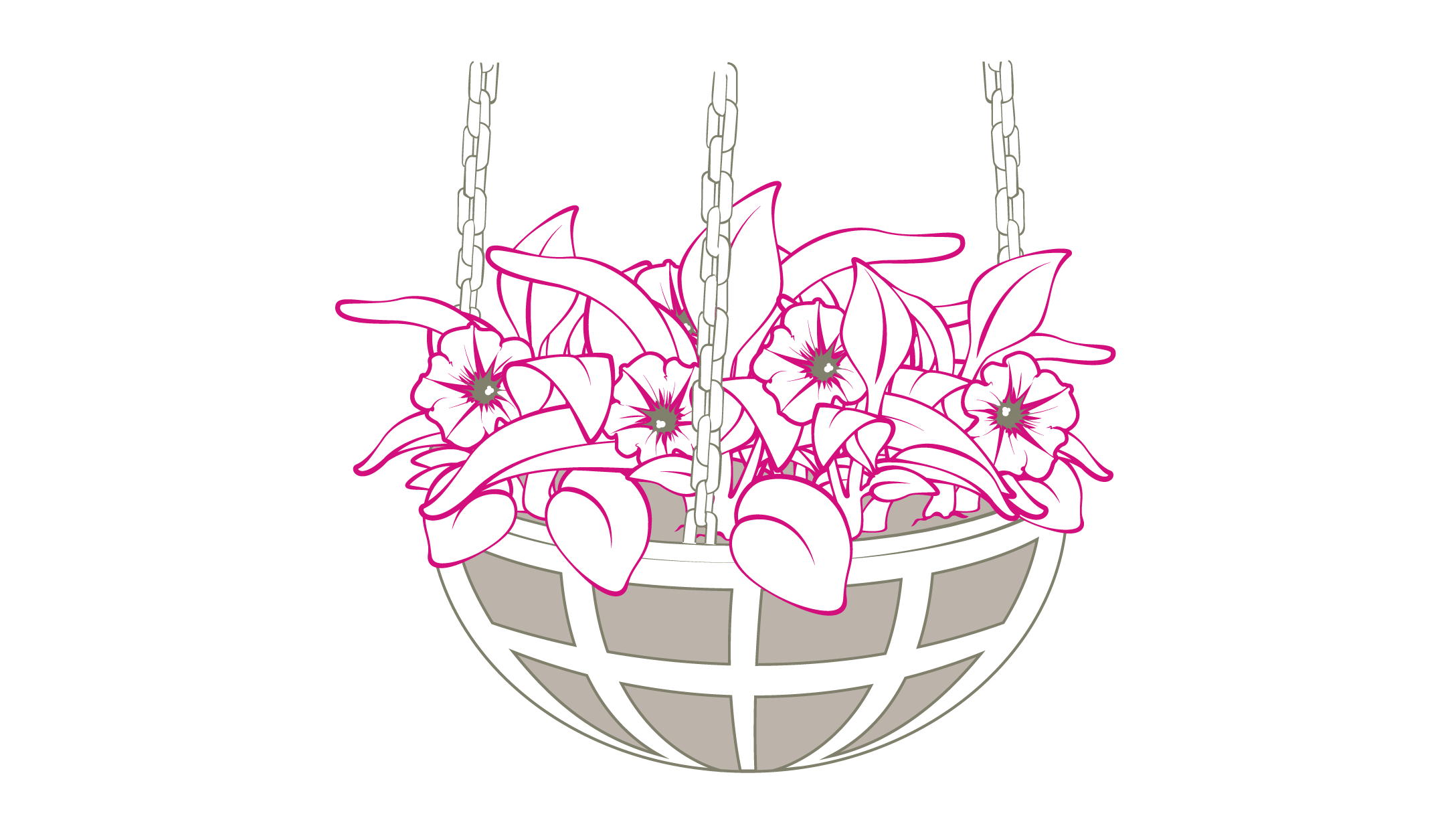 Surfinia® is care-free and easy to maintain. She'll drop her dead flowers all by herself, so deadheading is not a necessity. However, she will grow new flowers quicker once dead flowers are removed, so feel free to pick o some of the sad flowers that she didn't shed yet.
6. Plantastic!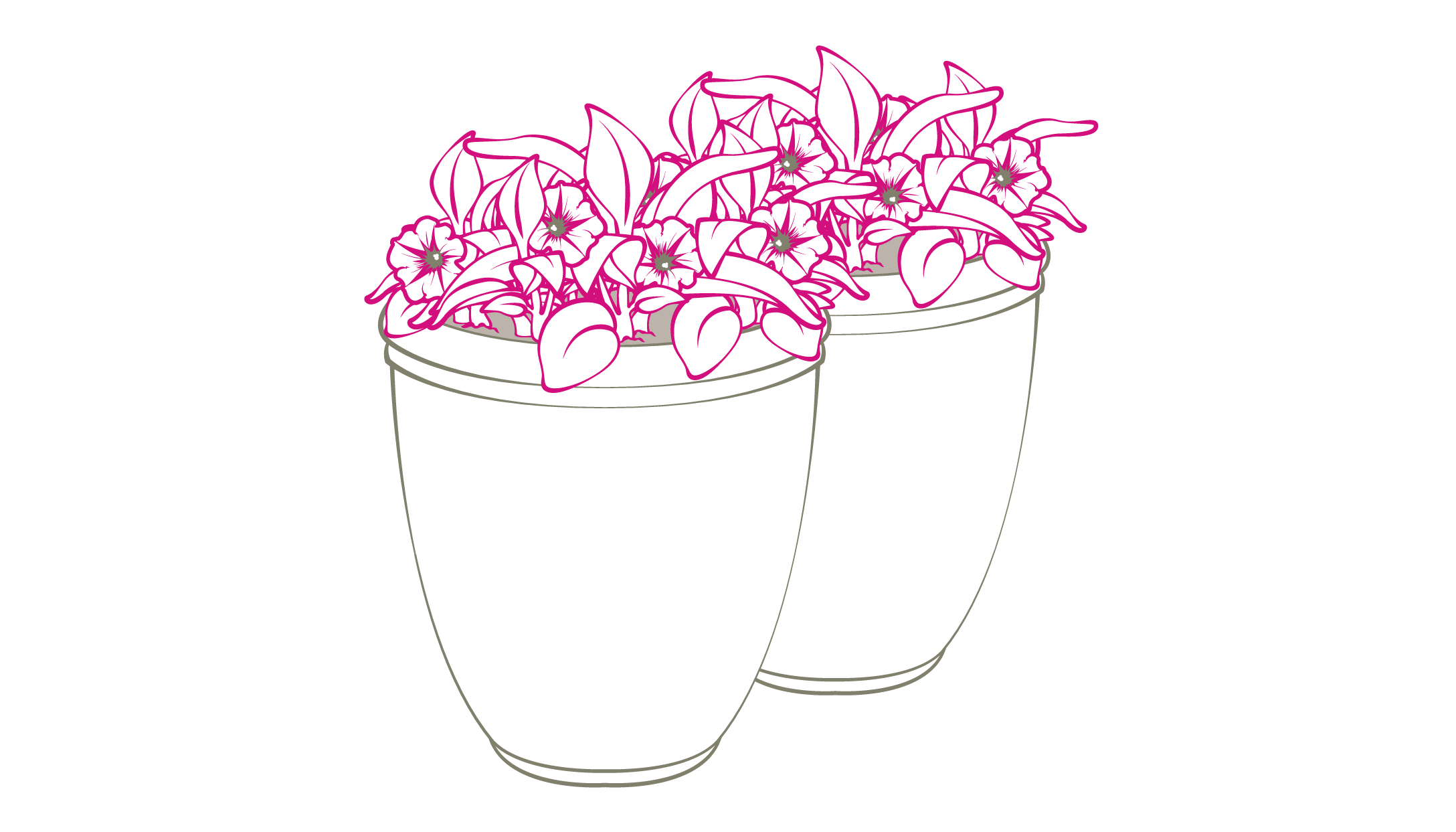 Is your Surfinia® doing fantastic and becoming a bit too big? It is either time to shop for a new pot or to trim her back to your preferred size. She'll grow new stems with a fresh collection of flowers in no-time. Job well done!
Plantation & care
Technical tips for professional growers
General tips
After locating and purchasing a quality plant at the store, it is important to find the perfect place for it at your home. Petunia Surfinia® is a full sun annual that tolerates heat well. Surfinia® needs a good amount of light to be able to flower, so for perfect blooming a bright place is recommended.
The best time for planting your flower is mid-spring or early summer, after the threat of frost has passed. Be careful not to take your plant outside too early in the spring. If there is still a chance of frost in your area, keep your plant safe indoors, maintaining care in the container. Surfinia® will last from late spring, through the summer, until the end of fall.
Surfinia® Petunia is a low maintenance plant that does not require deadheading. Fertilizer or compost application will ensure optimal plant performance. Your Surfinia® likes some feeding once a month. That way, it will retain its striking colours and you can enjoy your Surfinia® endlessly. Be sure to apply low to the ground, near the plant's main stem, avoiding wetting the plant's foliage, for quick absorption and utilization. Petunia requires good moisture levels but must be well-drained. It is important to ensure good drainage in both containers and landscaping, to prevent diseases like root rot. Drainage holes, elevated flower gardens, and proper soil composition are three great ways to prevent root rot and help your plants maintain a healthy moisture level. Petunia are also drought tolerant.
Applications
Surfinia® offers the ideal conditions for every desired design. Opulent ground coverings in beautiful colors can be realized with little effort. The excellent growth capacity of Surfinia® conjures up impressive floral carpets with a fantastic look. This makes Surfinia's also recommended for use on large surfaces, for example in parks, on business parks, at hotels, etc. Balconies, facades and trays for hanging plants are particularly suitable as a private domain. Surfinia® provides beautiful colors and an abundance of flowers that is widely admired and praised. For the best results, pay attention to the original Surfinia® varieties. This is the only way to ensure an unparalleled flow of flowers throughout the summer.
Cultivation guidelines
Surfinia® seed potatoes are usually offered in trays of 10 to 12 cm. Pay attention to the original Surfinia® label / flag when purchasing. The planting time starts from mid-April, as soon as the danger of frost has passed. From May to October (and often longer), Surfinia® is in full bloom continuously. The growth of the Surfinia® is very lush. Four to five pot plants are sufficient for a balcony box (length 1 meter). With proper care, this results in a dense flower carpet with a length of up to two meters in the course of the summer.
Rain:
Surfinia® do not require special protection and recover quickly even after heavy rain showers. Sun: Surfinia® feel best in full sunshine, but also tolerate partial shade.
Watering:
Because of the large volume of the Surfinia's they need a lot of water. Surfinia's must be kept evenly moist, especially in hot and dry weather.
Maintenance:
Surfinia's are practically maintenance-free with good fertilization. Wilted flowers do not have to be removed – unlike seeded petunias – but are simply overgrown by the splendor of flowers.
Diseases/pests:
Due to the lack of iron in calcareous soil or too hard water, the spur may have become weak and turn yellow. Remedy: Iron fertilizer, e.g. Optifer, Sequestren, Fetrilon. Mildew occasionally occurs in humid weather. Remedy: with the usual, commercially available mildew preparations. Aphids cause malformations. Remedy: treat with the usual, commercially available preparations.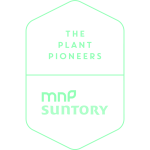 MNP / Suntory from the Netherlands is the company behind this successful brand. At this "house of brands" in Leimuiderbrug is where the magic happens: powerful brands are created after extensive tests and accurate selections of the highest quality genetics of indoor & outdoor plants coming from Suntory Flowers Ltd. (breeder) in Japan. MNP / Suntory gives custody for production of our products to carefully selected growers (propagators) in Europe, which we call our licensees; meanwhile, innovative stories are written. For this reason, we are the plant pioneers! "Pioneers & trendsetters in breeding, selecting, marketing and licensing of innovative and superior quality (bedding) plants."
To experience what characterises our unique products, you cannot miss a single one of "the plant pioneers" brands, click on the logos to discover them!