6 reasons why Surfinia® is
Simply the best
You have probably heard the brand name Surfinia® being mistakenly used as the general name for the (trailing) petunia. And even though every Surfinia® is a petunia, certainly not every petunia is a Surfinia®. You might wonder: does that really matter? Well, yes! Surfinia's have some unique attributes that makes them superior in quality to those of any other petunia brand.
1. Marvelous moves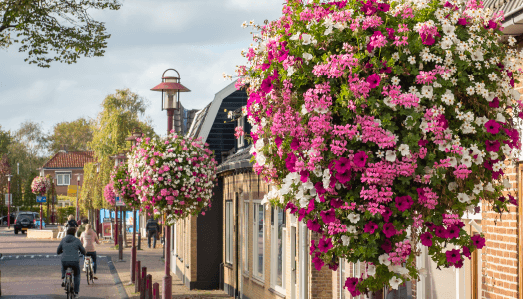 Nowadays, there are more petunia brands on the market, but still no plant can beat the great trailing habit of the Surfinia®. She was especially bred to dance around flowerpots and amaze you with her mesmerizing shapes.
2. Non-stop flowering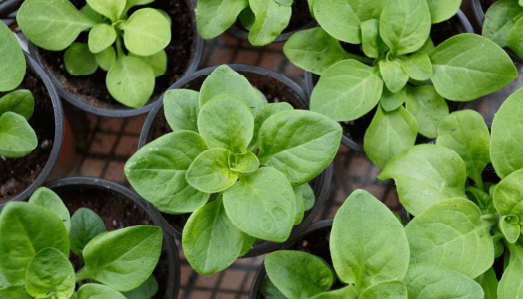 Surfinia® blooms all season long! We're always excited once the first flowers start showing in early spring. But don't be surprised if she's not in full bloom at your retailer, she needs some space to grow, so take her home and award her a nice spot. She'll transform into a glorious Surfinia® with all the regalia in no-time at all, fully covered in flowers that won't disappear until the autumn. When all the other petunia's are slowly dying, the Surfinia® is still peaking till the first frost sets in.
3. The show must go on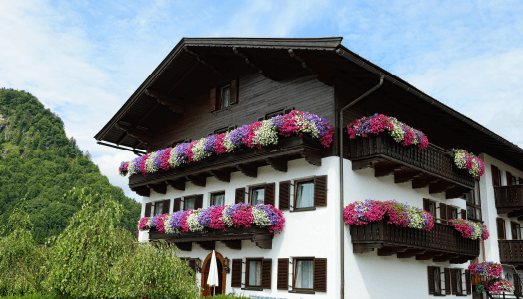 Our trailing Surfinia® is one of the most resistant and weather tolerant petunia's on the market: from the hotter mediterranean climates to the more chilly Austrian mountain villages or the drizzly London streets, Surfinia® flourishes in them all.
4. A reliable story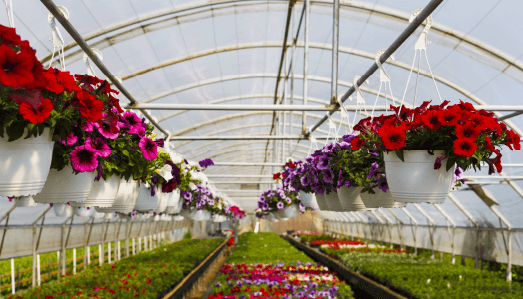 For the past 30 years Surfinia's have been grown with care and love throughout Europe. We have been working with the best propagators and growers, so you can rely on us to continue delivering the best quality for many more years to come! Surfinia's are simply the best.
5. Pantone Petunia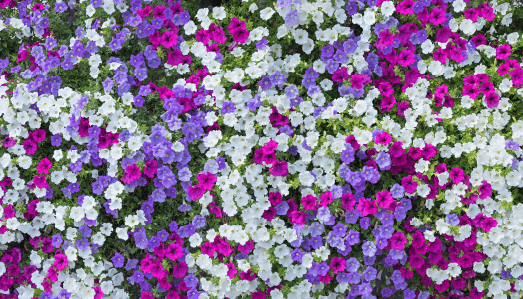 Whether you're into romantic red or bright pink, Surfinia's are available in every shade of the rainbow. Get the best quality in the hue that suits you best!
6. Easy Breezy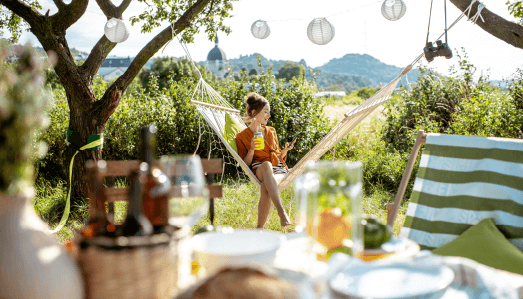 Gardening is nothing but relaxing, but even we have to admit that not all tasks are fun. Not a fan of deadheading your plants? No worries, our trailing Surfinia's shed their perished flowers all by themselves. In other words, a self-cleaning carefree stunner.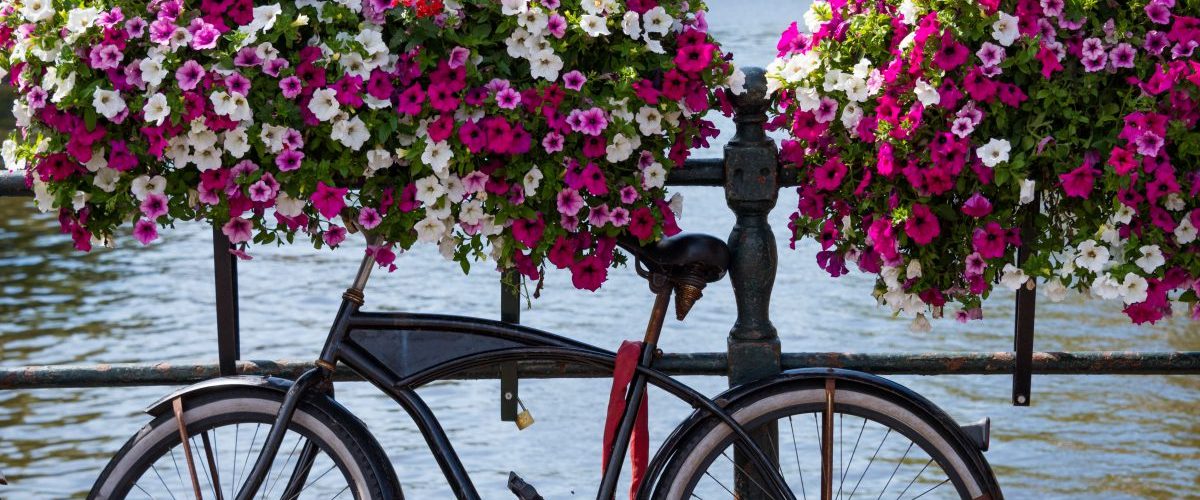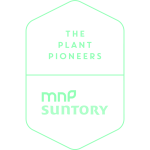 MNP / Suntory from the Netherlands is the company behind this successful brand. At this "house of brands" in Leimuiderbrug is where the magic happens: powerful brands are created after extensive tests and accurate selections of the highest quality genetics of indoor & outdoor plants coming from Suntory Flowers Ltd. (breeder) in Japan. MNP / Suntory gives custody for production of our products to carefully selected growers (propagators) in Europe, which we call our licensees; meanwhile, innovative stories are written. For this reason, we are the plant pioneers! "Pioneers & trendsetters in breeding, selecting, marketing and licensing of innovative and superior quality (bedding) plants."
To experience what characterises our unique products, you cannot miss a single one of "the plant pioneers" brands, click on the logos to discover them!