Put your Surfinia® in the spotlight and
Win, win, win
Is your city, street or garden painted by the bright colours of Surfinia®? Show us! Share your most amazing photos with us and win an Olympus Pen E-PL9 vlog camera + lens worth €648,-.
How to win?
Share your photos on Instagram or Facebook with #surfiniarevolution. No social media account? Send your photos in via e-mail to hello@mnpflowers.com.
We'll be looking at all your photos and judge them on photography, composition, originality and creativity. Looking for bonus points? Tell us why you love Surfinia's! Go all out, surprise and share. Could you use some inspiration? Read our blog on photographing flowers below.
Our favourite photo wins an Olympus PEN-E vlog camera. 10 other lucky winners will receive a leather gardening apron worth €180,-. Of course, the most pretty photos will be shared on our social media feeds, so don't forget to follow us and get inspired! Find our socials below.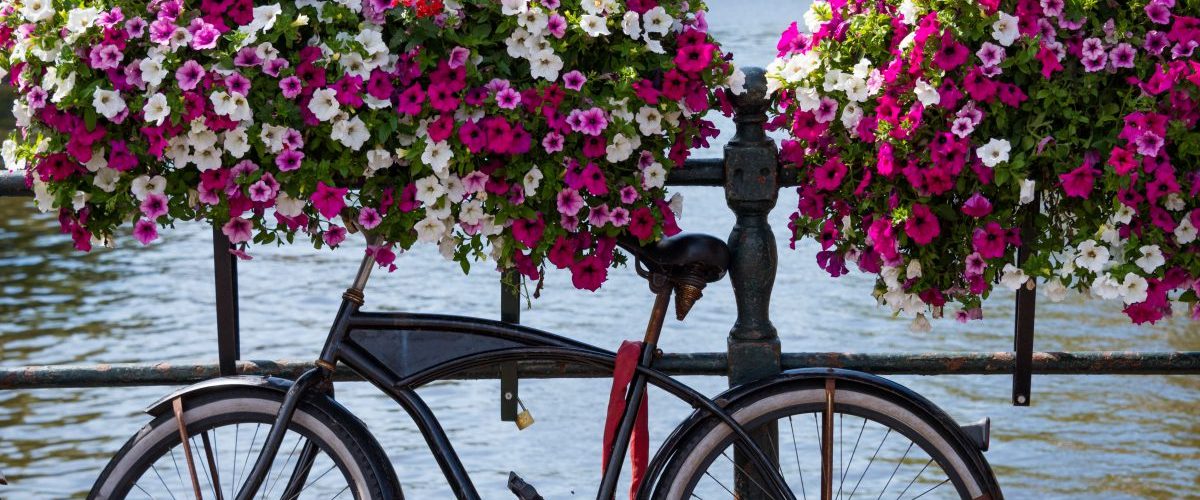 Floral photography | tips & tricks
Blog
Nothing brightens our social media feeds like colourful flowers bathing in the sunlight. Besides, taking photos of such stunning organisms make for a fun afternoon activity. We challenge you to get out there and find some blooming models. Here are our best tips & tricks and all the secrets to floral photography. 
Step 1
Lights, camera, action!
If you want to take the perfect shot of your plants, the lighting is crucial. Usually, the best photos are taken in daylight, preferably on cloudy days as a clouded sky creates even and soft lighting. Blue skies and bright sunlight may cause overexposure or harsh lines in your photo. But when you are shooting from the right angle and using the right settings, direct sunlight can work very well too. It may even cause some special effects in your photo, it is all about trial and error. 
If you want to catch the best light, you could wait for golden hour. At golden hour, the sun is slowly getting closer to the horizon, which causes a nice and warm glow. During golden hour you could try to photograph your flowers with backlighting. As most flower petals and plants leaves are translucent, it will add a nice glow or even a halo to your flowers. 
Step 2
Let's get creative
Usually, we're inclined to take photos from an eye-level perspective, which is not really exciting. So time to change up your perspective! Photograph your plants from really close-up, go lay on the ground and shoot them from below or from a high angle. 
Moreover, you don't need to always shoot the plant or flower as a whole. You can shoot just a part of the plant. This way you can pull focus to textures, colours and shapes. 
Adding water can also make your photo more interesting. Spray a little bit of water on the flowers and it will make them glister as light shines upon them and they will look more vibrant in your images. Try out different angles, look at the shadows, and the total image to get the perfect shot!
Step 3
Select carefully
For the perfect photo, it's important to handpick your flowers carefully. Are you going for the perfect bloom? Then try to avoid imperfections such as dead leaves, damaged petals or any other imperfections. Also, make sure your backdrop is free of any messy or distracting items. If you don't mind a little imperfection or decay, you can let green be green, and shoot your plants and flowers in all their messy glory. You are working with living organisms after all. Remember, you are the artist! 
Step 4
Make your flowers pop
When you are playing around with the brightness and the light in the photo this could go at the expense of the colours, these may fade. A way to make your colours stand out more is by changing the contrast of the photo. This is a very easy trick but can make your photo stand out. However, be careful since playing with colours in your photo can also make them look fake. 
Step 5
Participate and win!
Did you make your perfect shot of your Surfinia? Tell us why you love Surfinia's, and share your photo with us! Post your photos on Instagram and Facebook with #surfiniarevolution. No social media account? Send your photos in via e-mail to hello@mnpflowers.com. Our favourite photo wins an Olympus PEN-E vlog camera, 10 other lucky winners will receive a leather apron worth €180,-.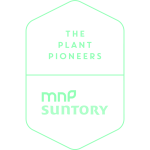 MNP / Suntory from the Netherlands is the company behind this successful brand. At this "house of brands" in Leimuiderbrug is where the magic happens: powerful brands are created after extensive tests and accurate selections of the highest quality genetics of indoor & outdoor plants coming from Suntory Flowers Ltd. (breeder) in Japan. MNP / Suntory gives custody for production of our products to carefully selected growers (propagators) in Europe, which we call our licensees; meanwhile, innovative stories are written. For this reason, we are the plant pioneers! "Pioneers & trendsetters in breeding, selecting, marketing and licensing of innovative and superior quality (bedding) plants."
To experience what characterises our unique products, you cannot miss a single one of "the plant pioneers" brands, click on the logos to discover them!