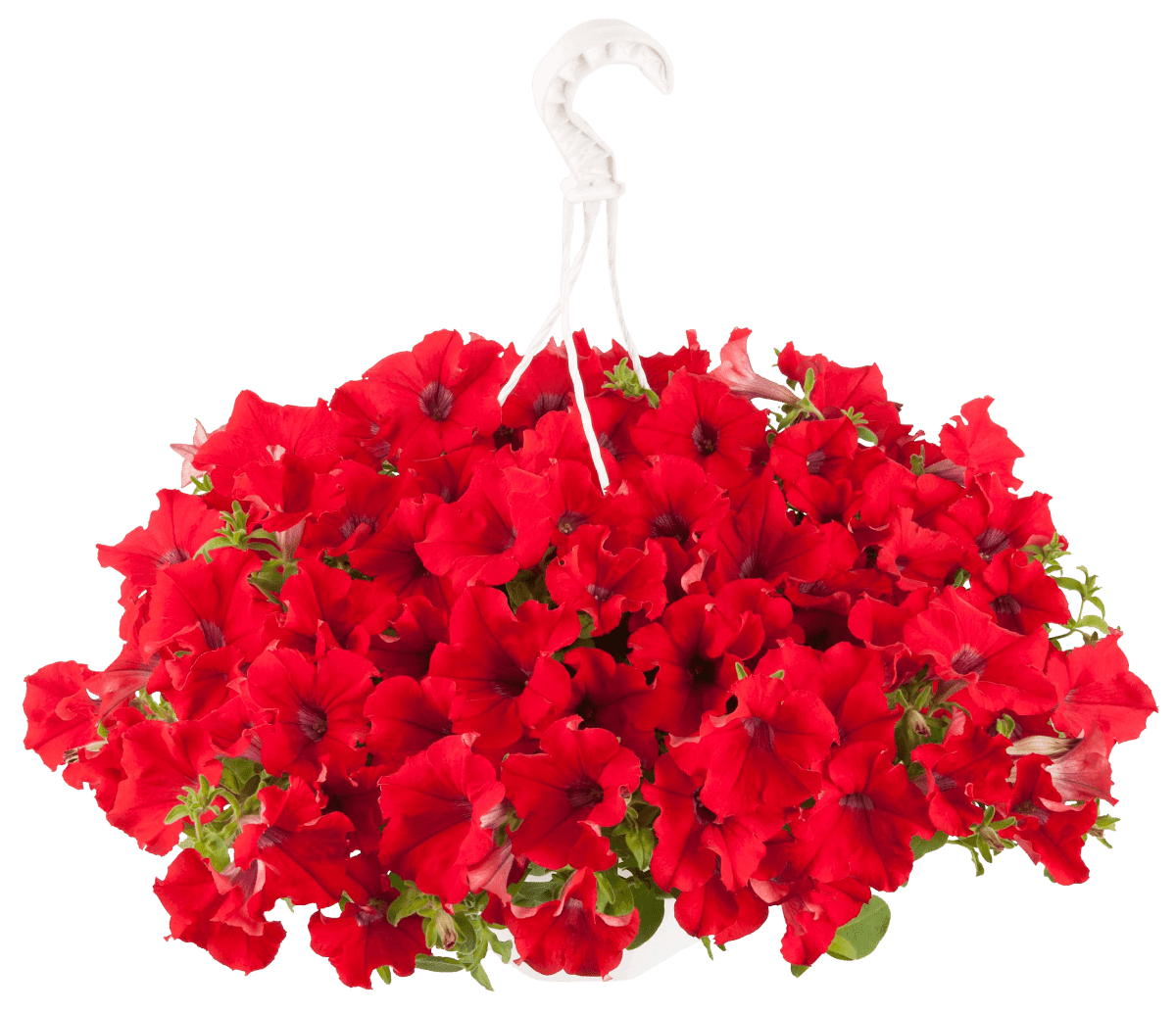 # Next generation Surfinia®
THE NEW
EARLY TRAILING
COLLECTION
You'll often see the classic trailing Surfinia® varieties like Purple, Hot Pink or White. Just hanging from window boxes in hanging baskets or on street lanterns. But never in red. Well that changes today! We introduce to you, the first early blooming red trailing Petunia. The Surfinia® Trailing Red.
It's really, really, really early flowering (week 14), has the largest flowers on a red Surfinia® ever (6,5 cm), superb Surfinia® quality, fast flowering like Surfinia® Deep Red, it's rain resistant, well branched, floriferous and vigorous. It's just the best red trailing Petunia there is.
If you don't believe us on our big beautiful blue eyes. Just get in touch and test them yourself.
# Surfinia®
WHY IT IS
SIMPLY
THE BEST
Surfinia® was the first trailing (hanging) Petunia brand on the market. Surfinia® Petunias are grown from cuttings and are perfectly trailing and rain resistant. A real breakthrough! Introduced in the nineties and still the top of the bill. But Surfinia® is much more nowadays.
The spectacular trailing habit of Surfinia® Petunia is unique and much bigger than the regular size of trailing plants. This is what makes Surfinia® still the best and most widely sold Petunia in the world, for almost 30 years and counting.
Another characteristic of Surfinia® is that it is resistant to rain, a major advantage over the more sensitive seed Petunia. The success of Surfinia® spreads rapidly across the continents. In Europe, the best-specialized companies took on the task of producing Surfinia® material of the highest quality and guaranteeing the level. It is certainly worthwhile for the user to purchase only Surfinia®'s of original quality. Only then you can be assured that your balcony, your flowerbed or flower dish will become the shining star of the neighborhood.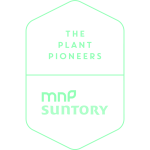 MNP / Suntory from the Netherlands is the company behind this successful brand. At this "house of brands" in Leimuiderbrug is where the magic happens: powerful brands are created after extensive tests and accurate selections of the highest quality genetics of indoor & outdoor plants coming from Suntory Flowers Ltd. (breeder) in Japan. MNP / Suntory gives custody for production of our products to carefully selected growers (propagators) in Europe, which we call our licensees; meanwhile, innovative stories are written. For this reason, we are the plant pioneers! "Pioneers & trendsetters in breeding, selecting, marketing and licensing of innovative and superior quality (bedding) plants."
To experience what characterises our unique products, you cannot miss a single one of "the plant pioneers" brands, click on the logos to discover them!