A big thanks to all our Surfinia® lovers
1.5 billion Surfinia®'s
MNP / Suntory, the breeding company based in Leimuiderbrug, proudly announces that they have sold a whopping 1.5 billion Surfinia® plants in Europe, making it more vibrant than ever before. Surfinia® Purple, the first trailing Petunia from cuttings, was introduced 32 years ago and has become synonymous with trailing Petunia due to its immense popularity. Klaas Droog, MNP / Suntory's sales and license manager, emphasises that every Surfinia® is a Petunia, but not every Petunia is a Surfinia®.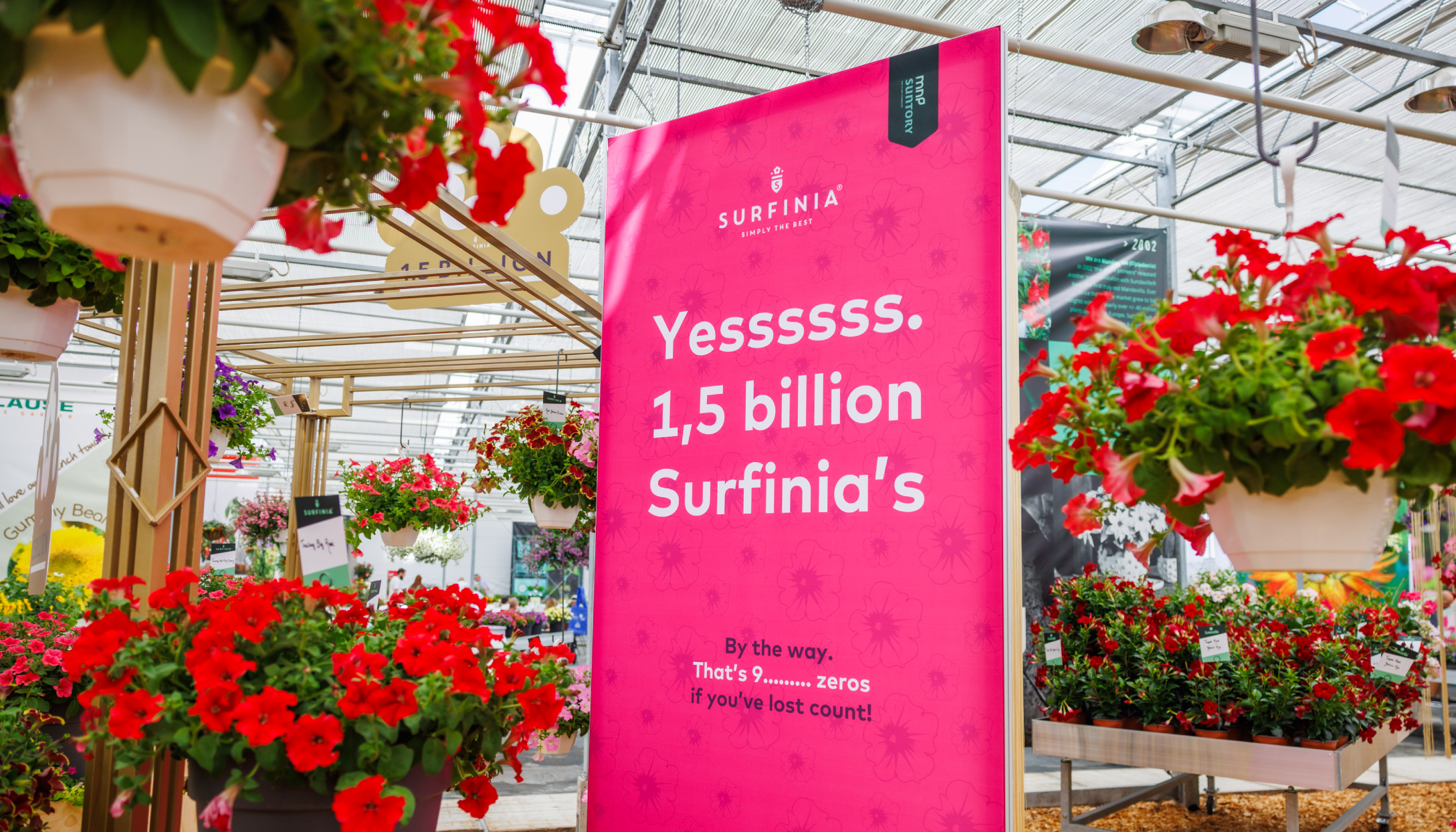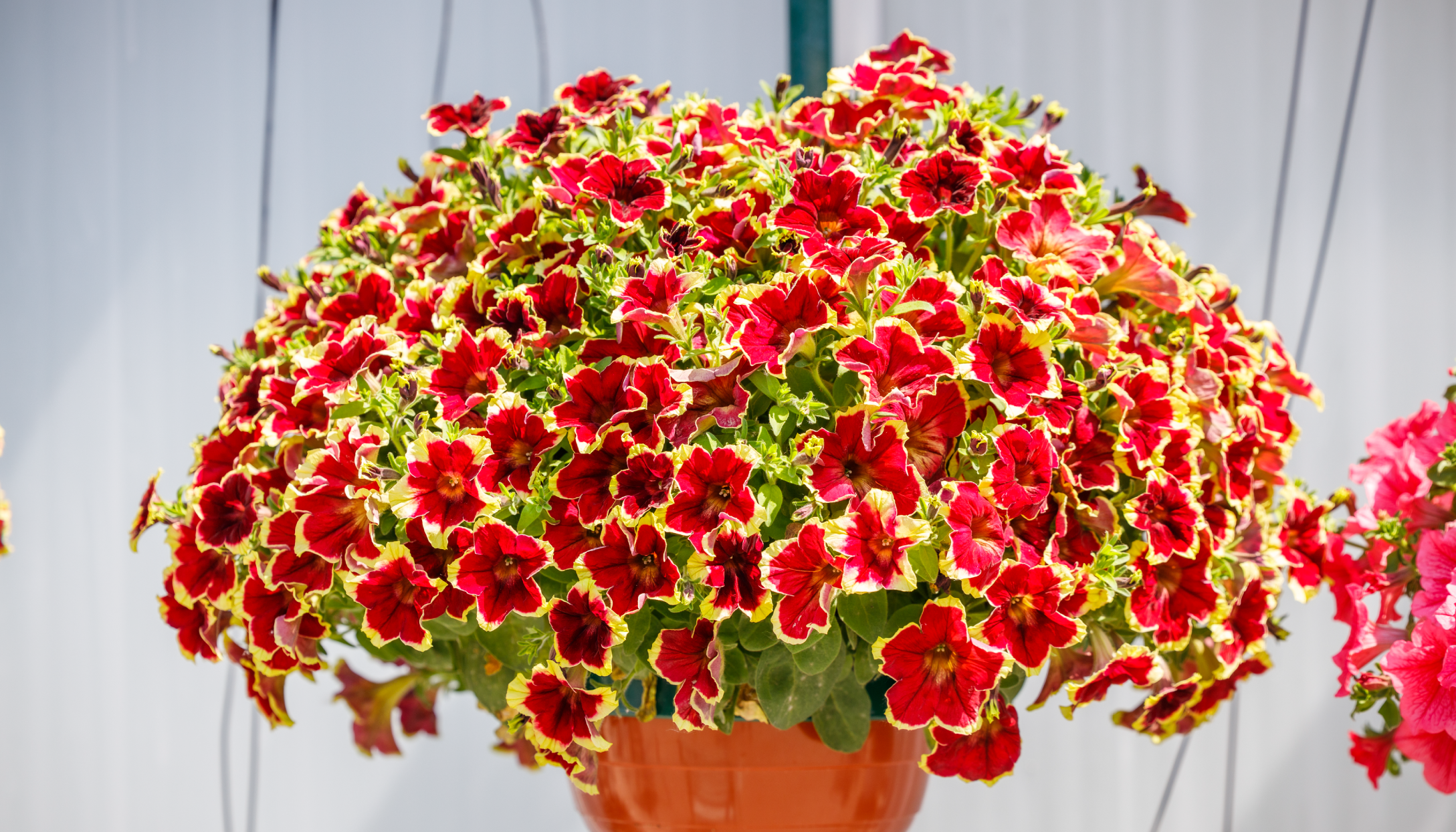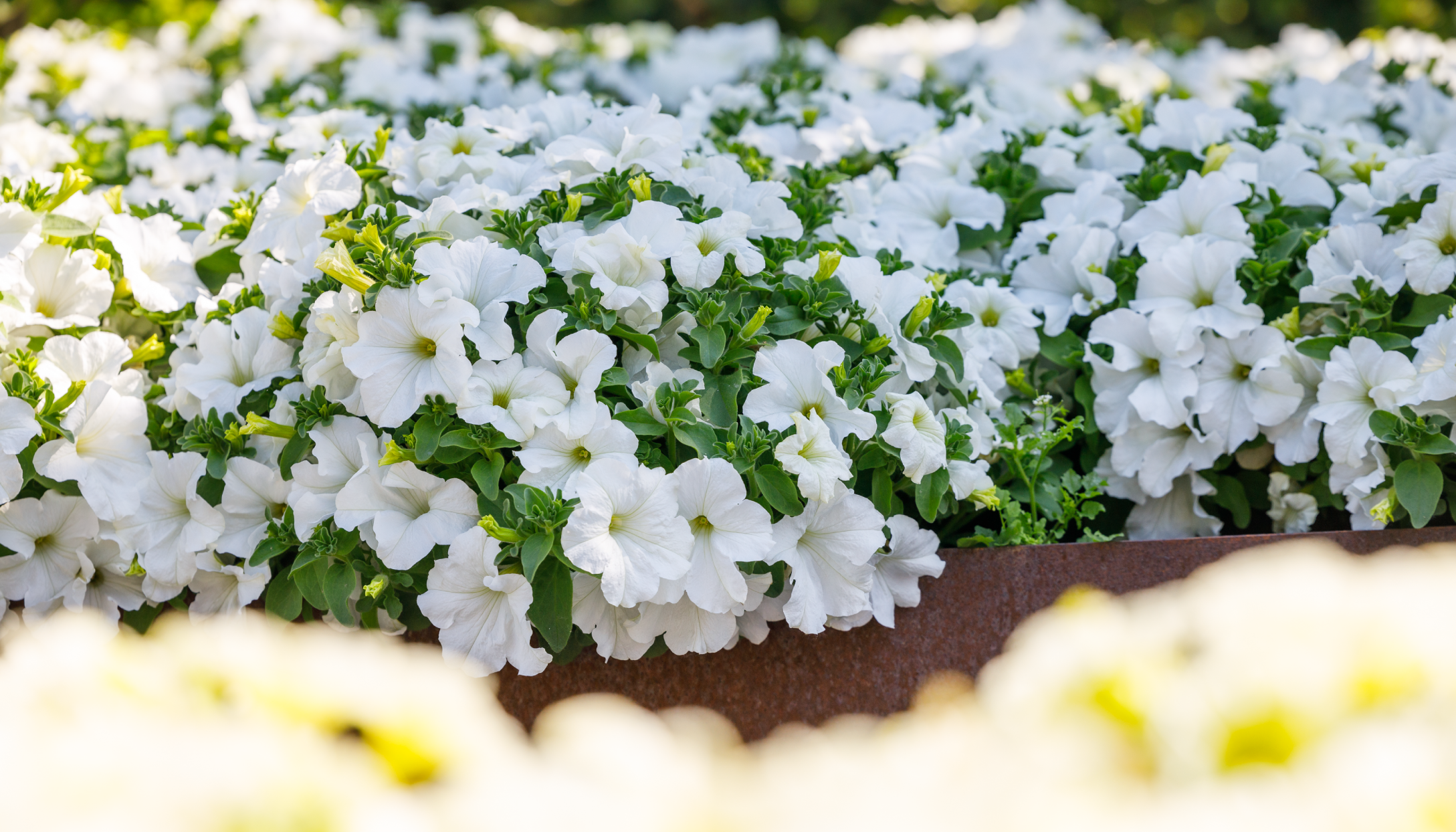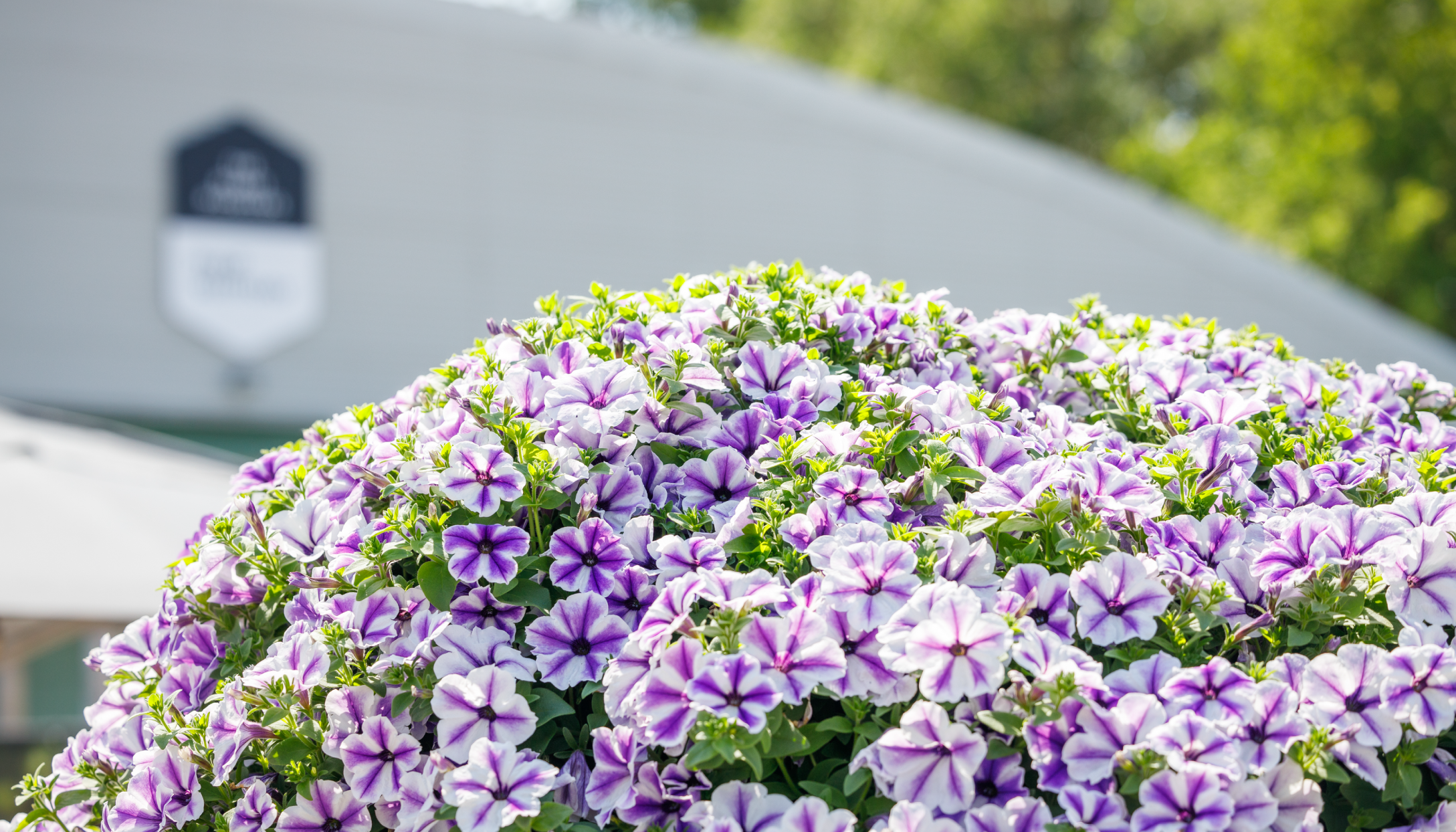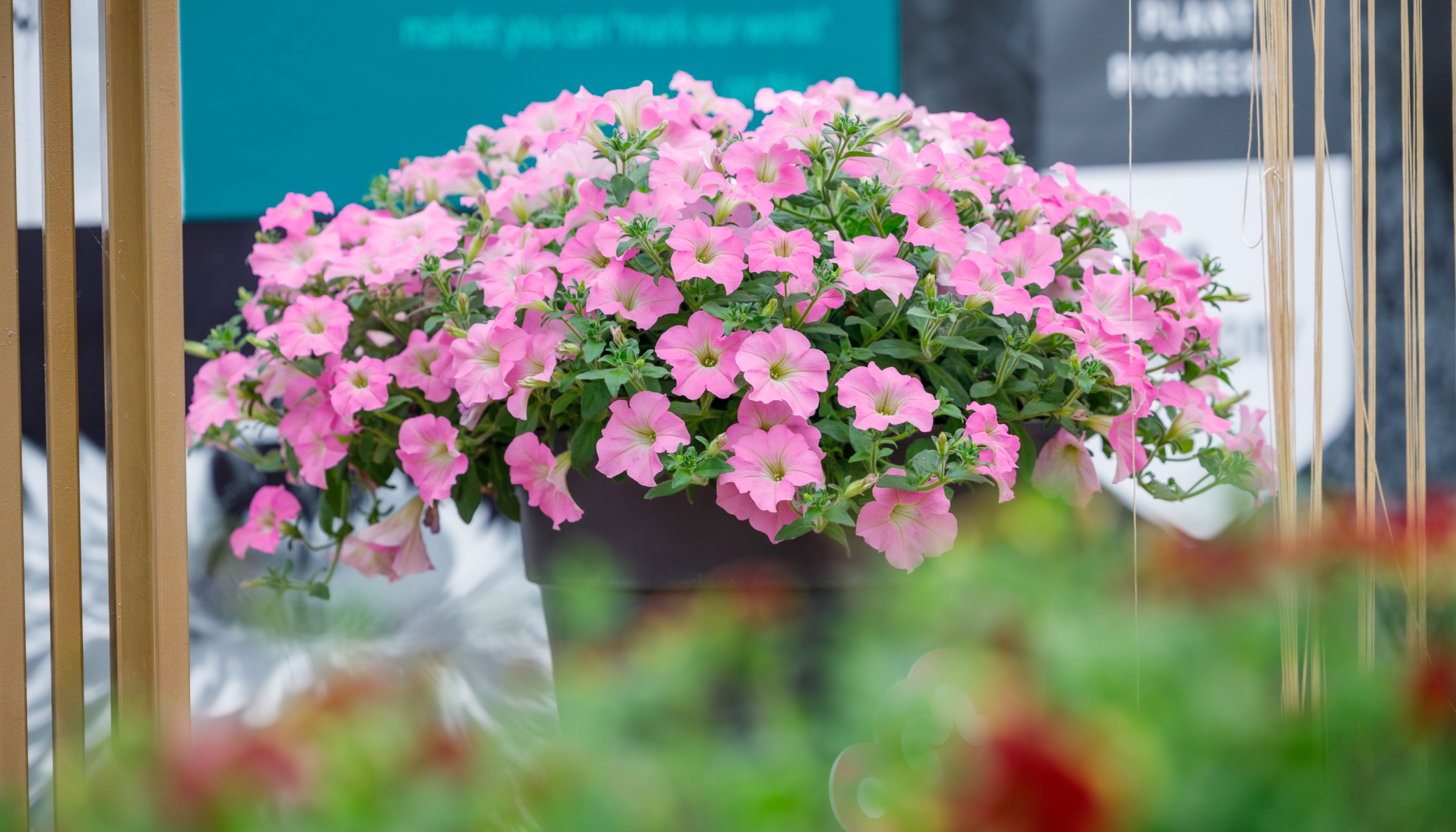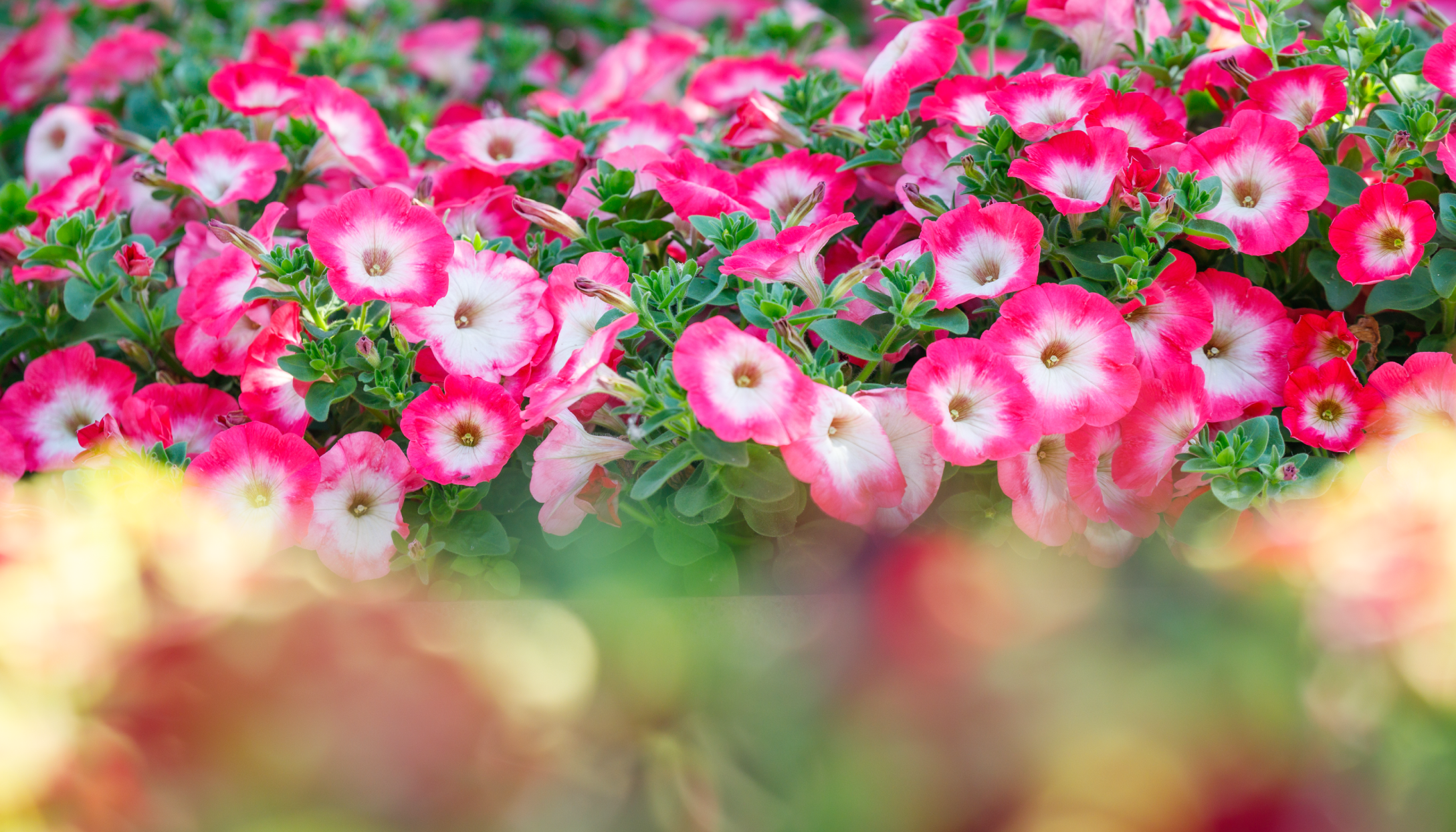 Surfinia® is more than just numbers
Creates sexy cities
Surfinia® is more than mere numbers, though. Surfinia® is the best and most effective way of city marketing. It creates an instant ambience, colourful and iconic imagery. The first impression is what counts. It has transformed how people of all ages perceive, experience, and remember Europe's gardens, streets, towns, and cities. Just picture the bridges of Amsterdam, the building facades of London, the balconies of Rome and Paris, the mountain chalets of Germany, Austria, and Switzerland, and even the lampposts in Disneyland! Surfinia® truly is a game-changer.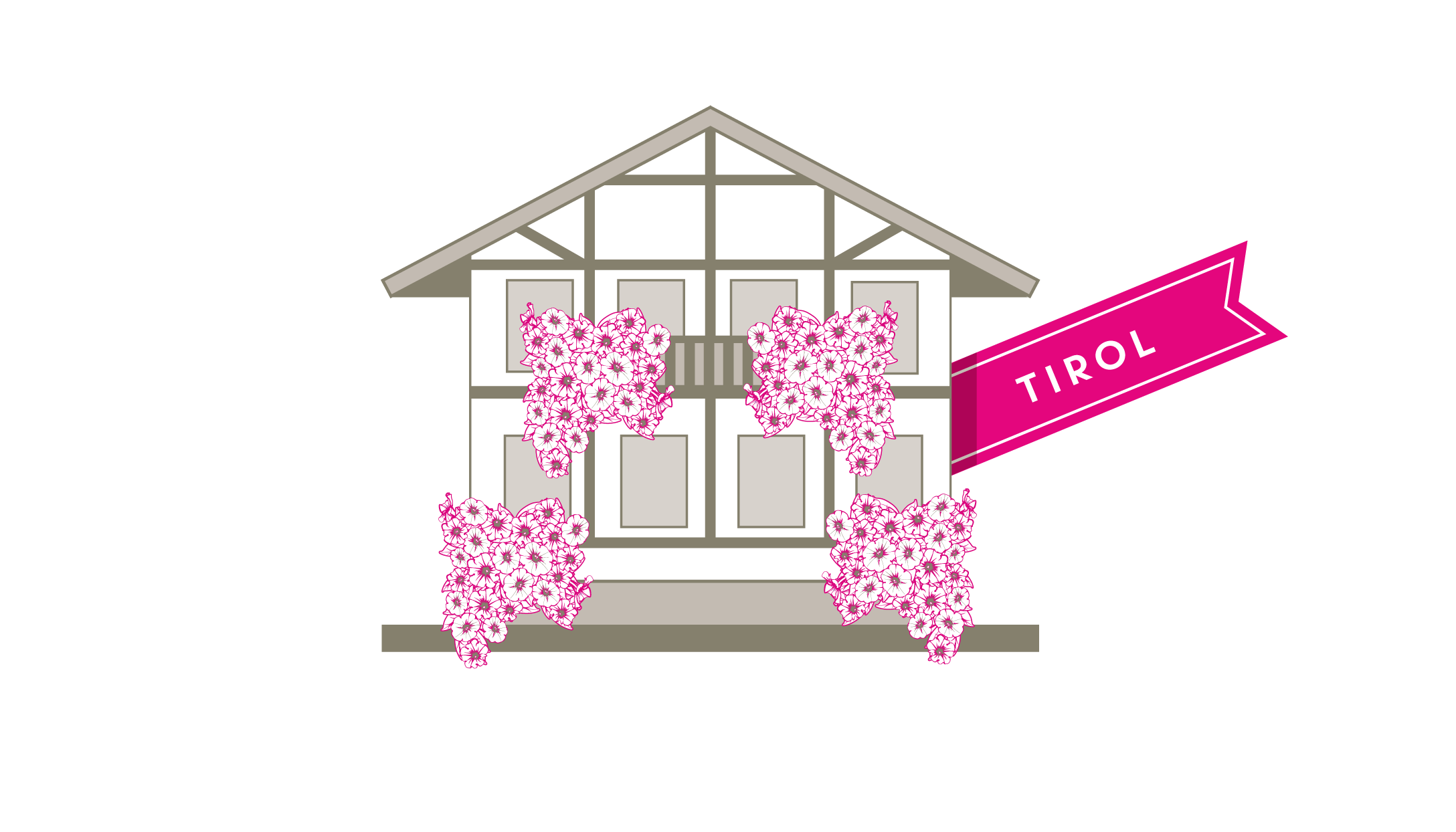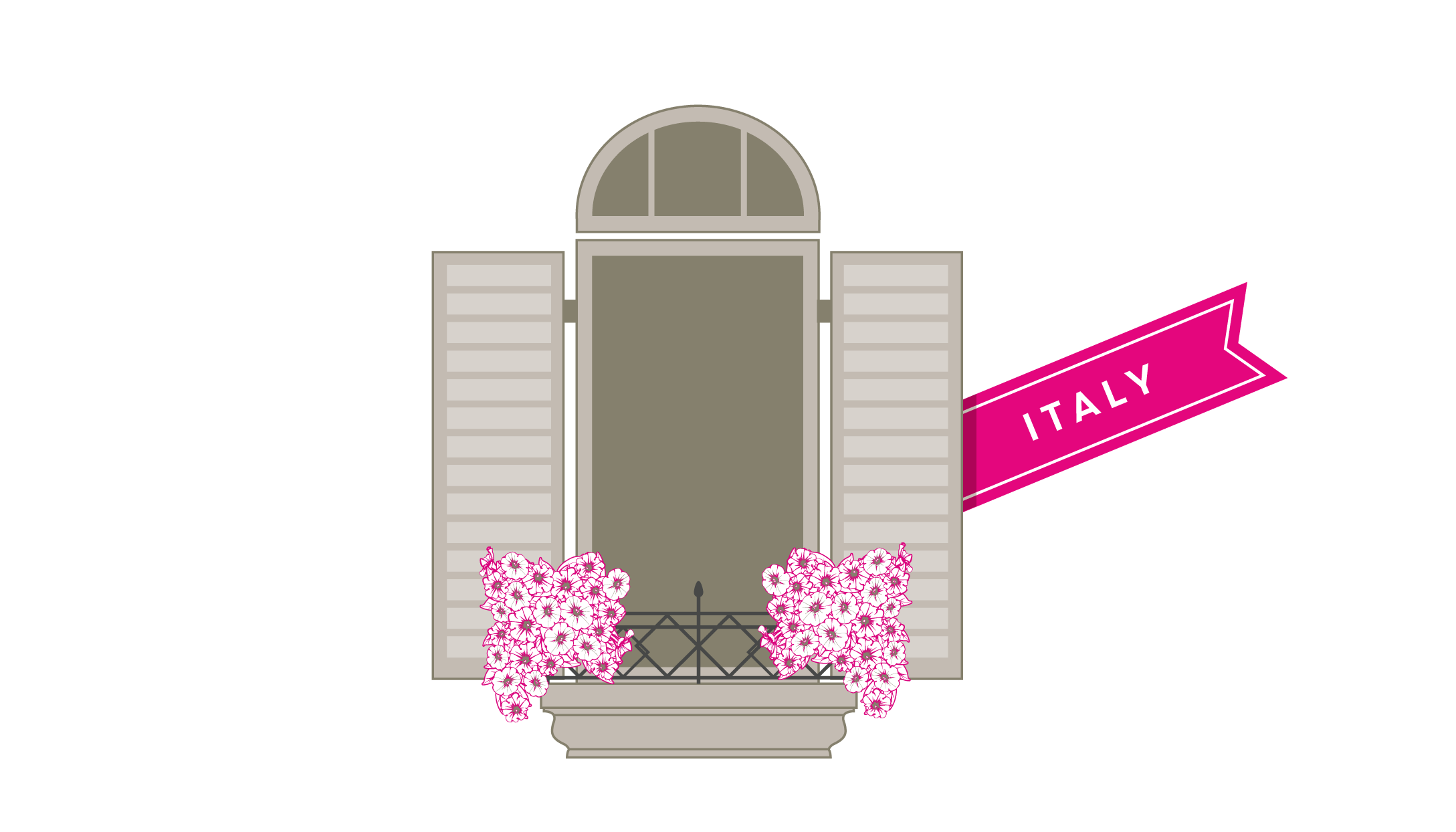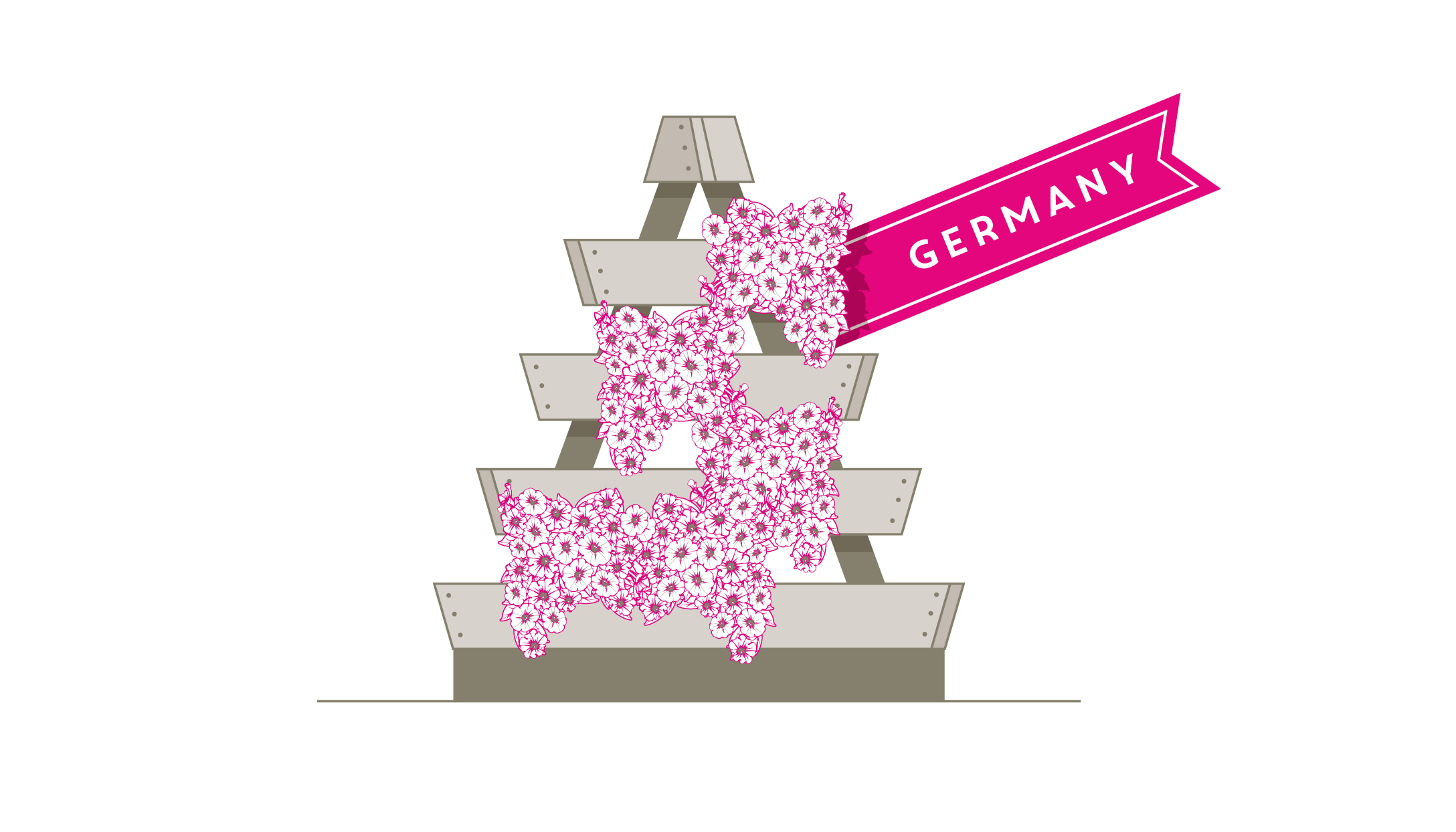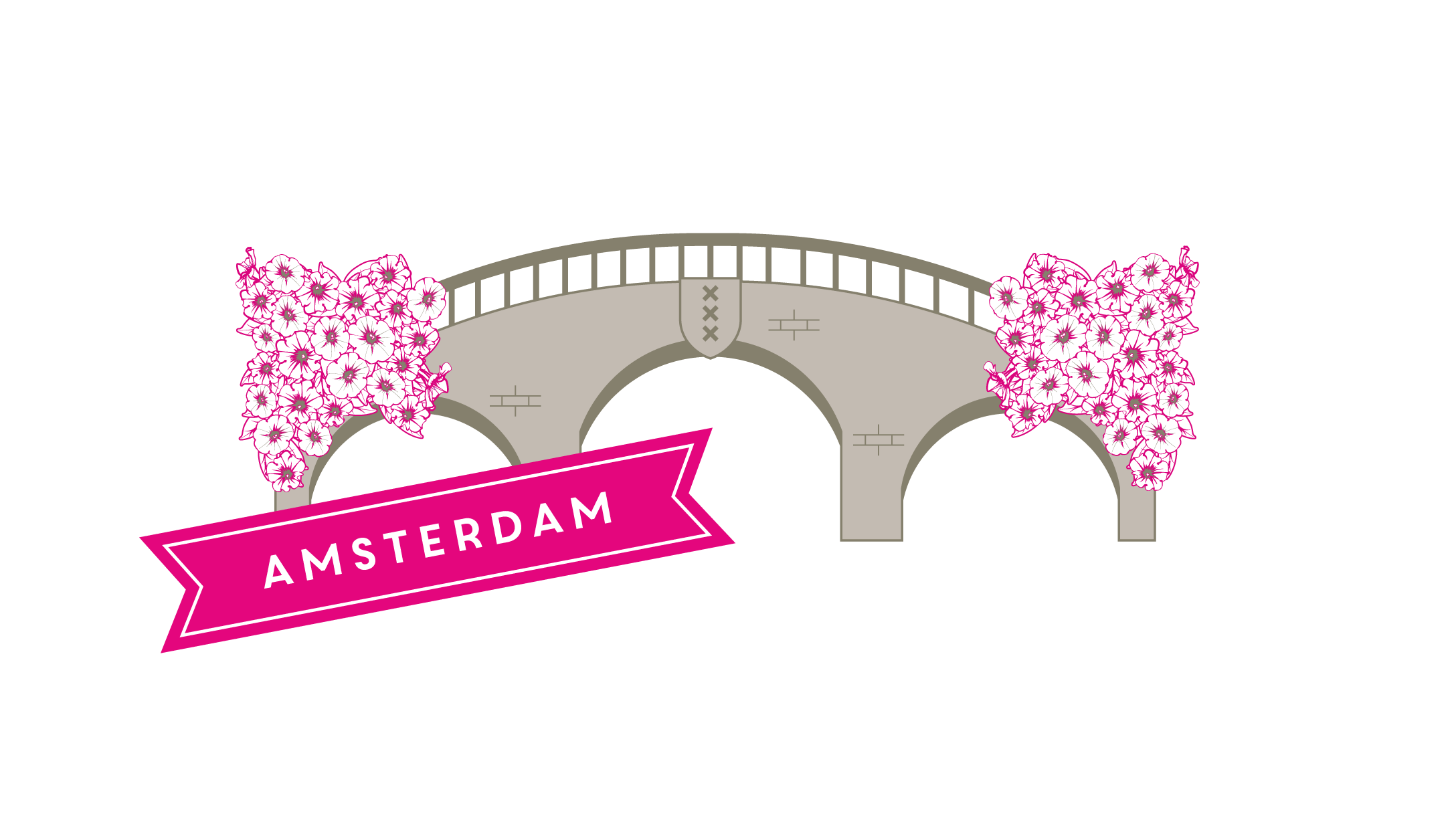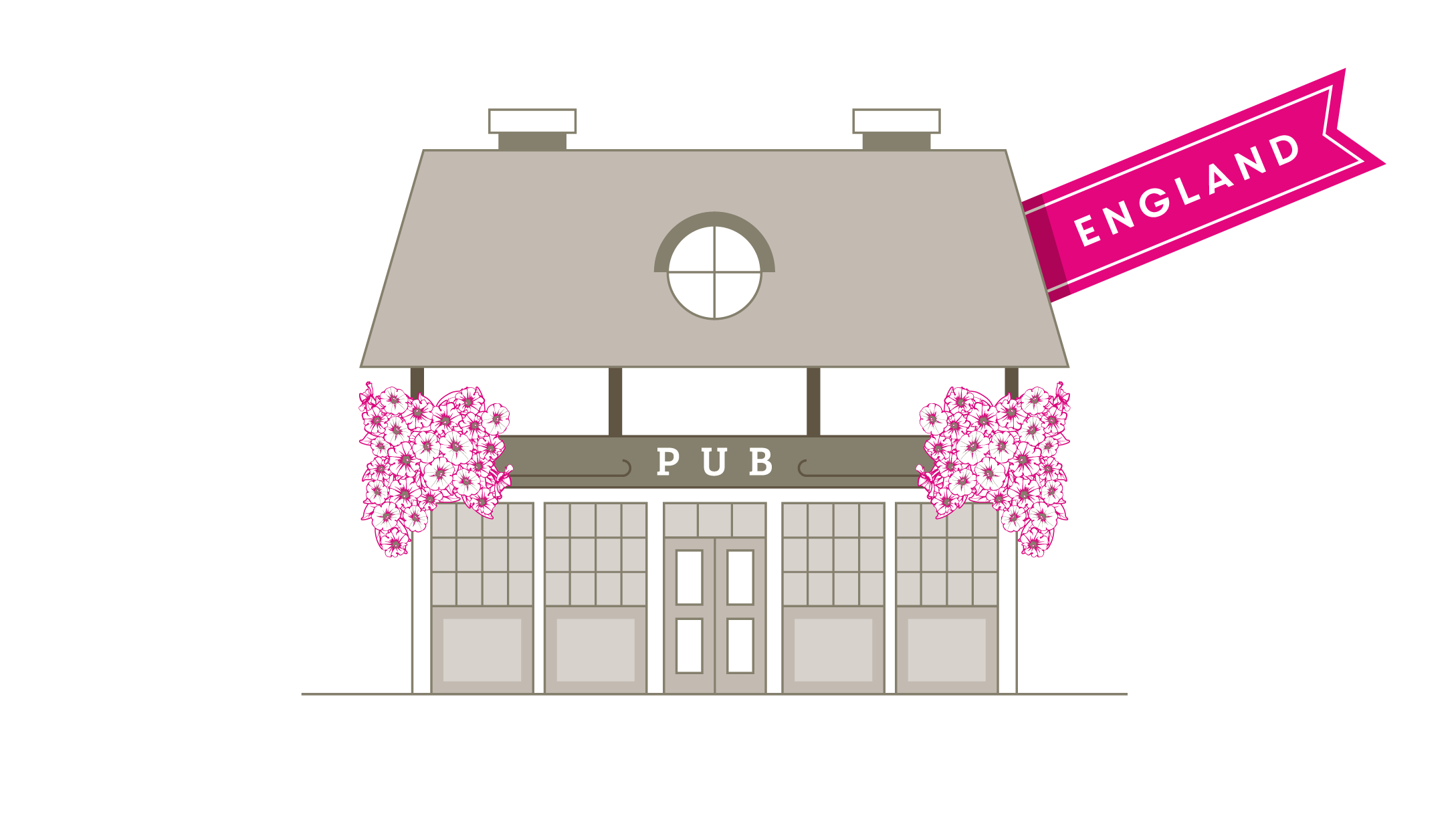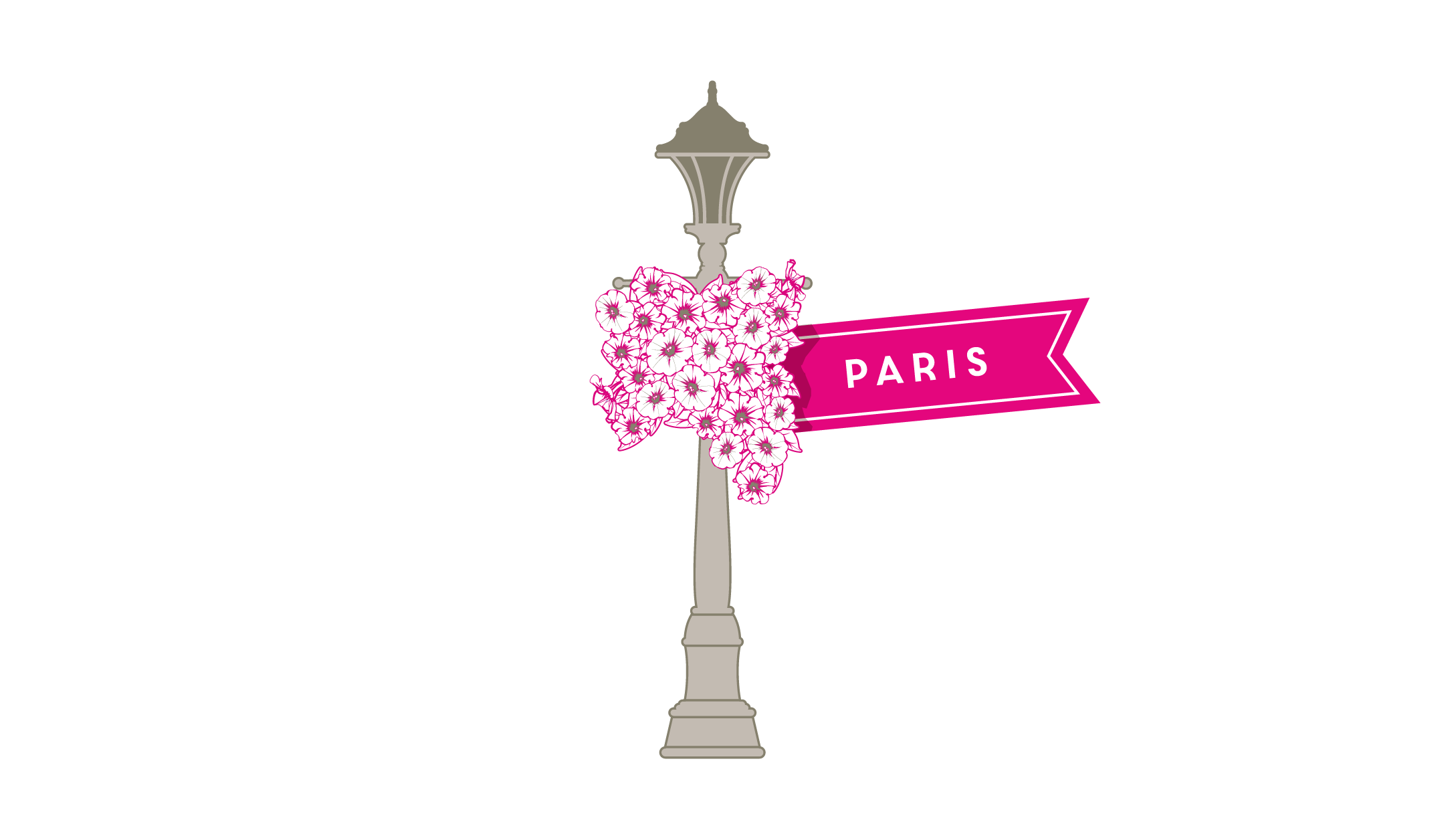 Surfinia® Colour your world
A bestseller story
The significance of 1.5 billion plants cannot be underestimated. This means 3.5 Surfinia® plants for every person, 8 for every household, and 14 for every garden in the European Union since 1991. In the last 32 years, four out of ten adults have purchased a Surfinia®. Next, a young trailing Surfinia® plant (30×30 cm) covers an area of 0.1 m2. Total sales numbers could cover an impressive 150,000 km2, equivalent to Austria, Switzerland, Slovenia combined, 50% of Germany, 50% of Italy, or more than four times The Netherlands. Sidenote: these figures only represent European sales, making one wonder about the global quantities.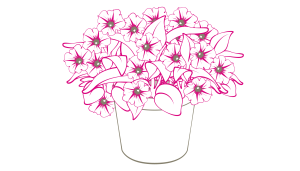 Excel, don't compete!
Plant pioneers be like
1989 – "No, no, a trailing Petunia would never work. Raised from cuttings? We must change the system, which is too difficult; all floricultural experts said nobody will do it."

1990 – "Maybe, but we will do it anyway because we believe in it. We will set up a new network of distribution thru partners around Europe. And we will brand it, label it and call it Surfinia®, the plant pioneers from MNP / Suntory replied."

1991 – "Ok, but it will still never work! The experts commented that it will be too expensive, and nobody will buy it anyway."

2023 – "Voila! The rest is floricultural history, as we say! With now 1.500.000.000 Surfinia®'s from cuttings sold in Europe only."
About the milestone
Interviews
Passion, guts, strong vision & cuttings
Quality for you
"In the late 1980s, 'The plant Pioneers' had a vision. To bring to market a plant with strong unrivalled colours, flowering power and garden performance for consumers."

"When the Surfinia® brand was introduced in 1991, an unprecedented wave of change occurred within the world of plants. You could surf a sea of flowers from then on.

"Surfinia® was the first trailing Petunia on the market; it was qualitatively phenomenal partly because it was propagated from cuttings. In no time, Surfinia® became the standard and a true consumers' favourite".

"To this day, Surfinia® is still the only true and best-selling trailing-petunia series worldwide". And 32 years later, we reached an unparalleled milestone by selling our 1,500,000,000th Surfinia® in Europe only. Therefore, We would also like to thank everyone for their trust in this great brand over the past three decades.

"Because Surfinia® is more than just a brand. It is a colourful European icon. Surfinia® has ensured that the street scene and people's feelings about certain countries, areas and cities have changed forever."

"The great thing is. Surfinia® is not gone. It is alive and kicking. And with the introduction of our all-new collection of large-flowered and ultra-strong trailing varieties, we feel Surfinia® is on the edge of yet another decade of greatness.
Hot new
Early trailing
Surfinia® has come a long way since 1991 and is still evolving. MNP / Suntory's breeding program focuses on developing new colours, bigger flowers, earlier flowering types, and disease-resistant varieties with exceptional garden performance. The Surfinia® Trailing Big Red, Trailing Hot Pink Cherry, and the Surfinia® Trailing Lagoon Blue Star are just a few examples of the plant pioneers breeding excellence.
Mr. Paul Jackson about new varieties
Paul knows best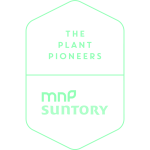 MNP / Suntory from the Netherlands is the company behind this successful brand. At this "house of brands" in Leimuiderbrug is where the magic happens: powerful brands are created after extensive tests and accurate selections of the highest quality genetics of indoor & outdoor plants coming from Suntory Flowers Ltd. (breeder) in Japan. MNP / Suntory gives custody for production of our products to carefully selected growers (propagators) in Europe, which we call our licensees; meanwhile, innovative stories are written. For this reason, we are the plant pioneers! "Pioneers & trendsetters in breeding, selecting, marketing and licensing of innovative and superior quality (bedding) plants."
To experience what characterises our unique products, you cannot miss a single one of "the plant pioneers" brands, click on the logos to discover them!